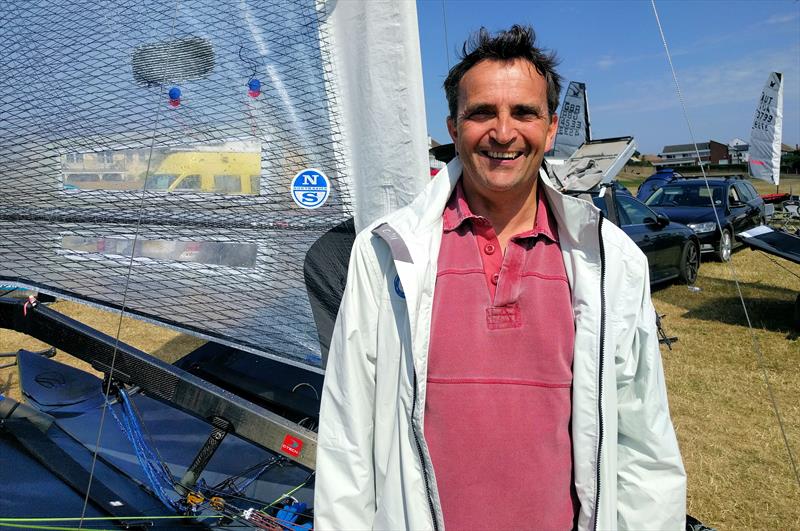 Noble Marine's Phil Kilburn visits the International Moth UK Nationals at Thorpe Bay © Mark Jardine
We spoke to Phil Kilburn of Noble Marine Insurance during the International Moth UK Championship to find out more about his view of the foiling Moths, Noble's relationship with class associations and his own sailing in 2018.
YachtsandYachting.com: Some insurers shy away from the Moth class due to its development nature, but Noble Marine have developed a very close relationship with the fleet. What is it that you've seen as a company, that lead to this?
Phil Kilburn: We've worked with the Moths for many years; Ricky Tagg was at the forefront of that and it's been a very successful relationship. They're a very innovative class and fun to be around. The people in the class have also been very sensible.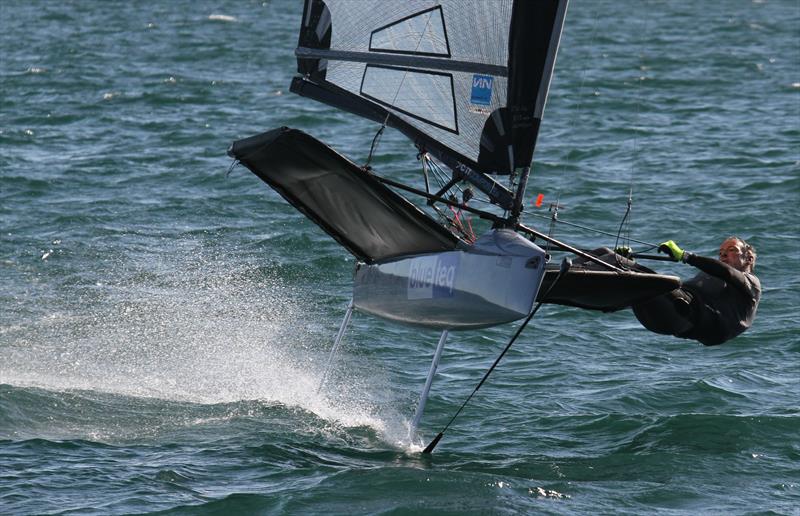 Ricky Tagg on day 3 of the 2016 International Moth UK Nationals in Weymouth – photo © Mark Jardine / IMCA UK
YachtsandYachting.com: These are seriously high-technology pieces of carbon. Have you found that the sailors generally do most repairs themselves, so the claims are less than you might expect?
Phil: In the early days that was definitely the case. They are enterprising people who would repair their boats Monday to Friday, sail them at the weekend, and then spend the next week repairing them again – that was the nature of the class 15 to 20 years ago. Things have become much more professional now with a handful of specialist suppliers and repairs, who we rely on and we have a good relationship with many of them.
YachtsandYachting.com: It's the closest equivalent to Formula One in the rate of development. As a person who comes to many sailing events, what's it like to see the latest iterations of the boats?
Phil: That's the exciting thing as a sailor, seeing the developments in the high-tech side of our sport: the changes and little innovations that are evolving this class continually. Today I was looking at the outhaul system on the Japanese boat – that's the fun of it and what I enjoy, together with talking to the enthusiastic sailors about their developments.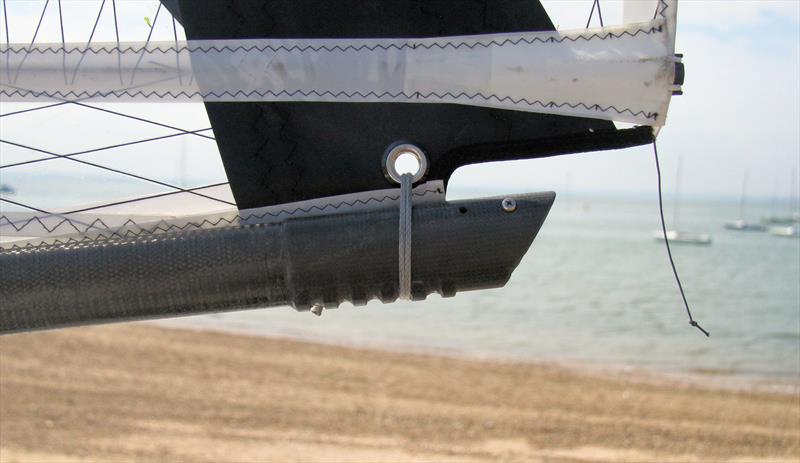 Hiroki Goto's minimalist outhaul system on his International Moth – photo © Mark Jardine
YachtsandYachting.com: Noble Marine have a close relationship with many classes and a strong reputation off the back of that. Why do you work so closely with these classes?
Phil: That was something which was started by our founder Richard Langford. He was an enthusiastic sailor and realised that it's the class associations that keep our sport going and organise the fantastic sailing calendars that we have in the UK. Giving them some financial support is important, to help the many volunteers who run these classes as it's hard work.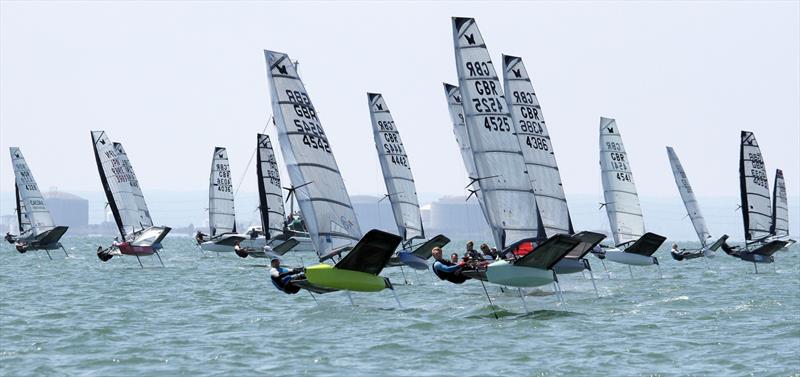 Noble Allen 2018 International Moth UK Championship at Thorpe Bay day 3 – photo © Mark Jardine / IMCA UK
YachtsandYachting.com: As well as visiting events such as this, and your work at Noble Marine, you're a keen sailor yourself. What's on your sailing calendar this year?
Phil: I'm a classic weekend warrior! I'm still sailing my Solo and am doing the Albacore Nationals with a friend in Torquay, which is in two weeks' time and is another event that we're sponsoring. I also enjoy watching my two children sailing in the RS classes.
YachtsandYachting.com: All the best in the Albacore Nationals and your Solo sailing and keeping the kids enjoying their sailing too. Many thanks for your time.
Phil: It's a pleasure.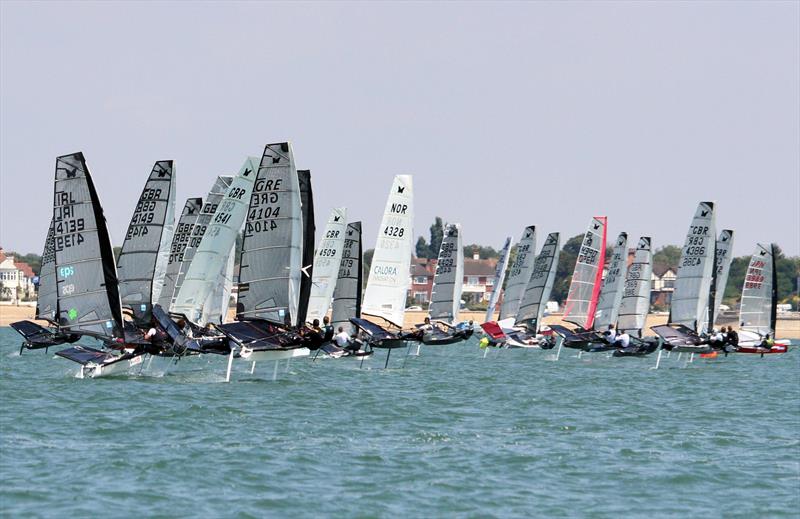 Noble Allen 2018 International Moth UK Championship at Thorpe Bay day 3 – photo © Mark Jardine / IMCA UK
by Mark Jardine 14 Jul 15:45 BST
11-14 July 2018